Optolong LRGB Filter set
1. Optolong LRGB Introduction
Optolong LRGB filter set is designed for maximum contrast and with extremely high gradients for clear differentiation of colors. The LRGB filter set divides the spectrum into its components red, green, blue and luminance.
OIII emission overlaps on blue and green filters with maximum transmission to allow high efficiency and natural color imaging. Gap between green and red filters serves to block out the primary Sodium light pollution line at 589nm and improves color balance and separation.
RGB, parfocal:1:1:1
Create images in their true original colors showing a wealth of natural detail;
Steep bandpass filters to eliminate UV and IR interference;
Include Luminance (UV/IR Cut), Red, Green, and Blue filters to reproduce the star's color;
2. Reference Spectrum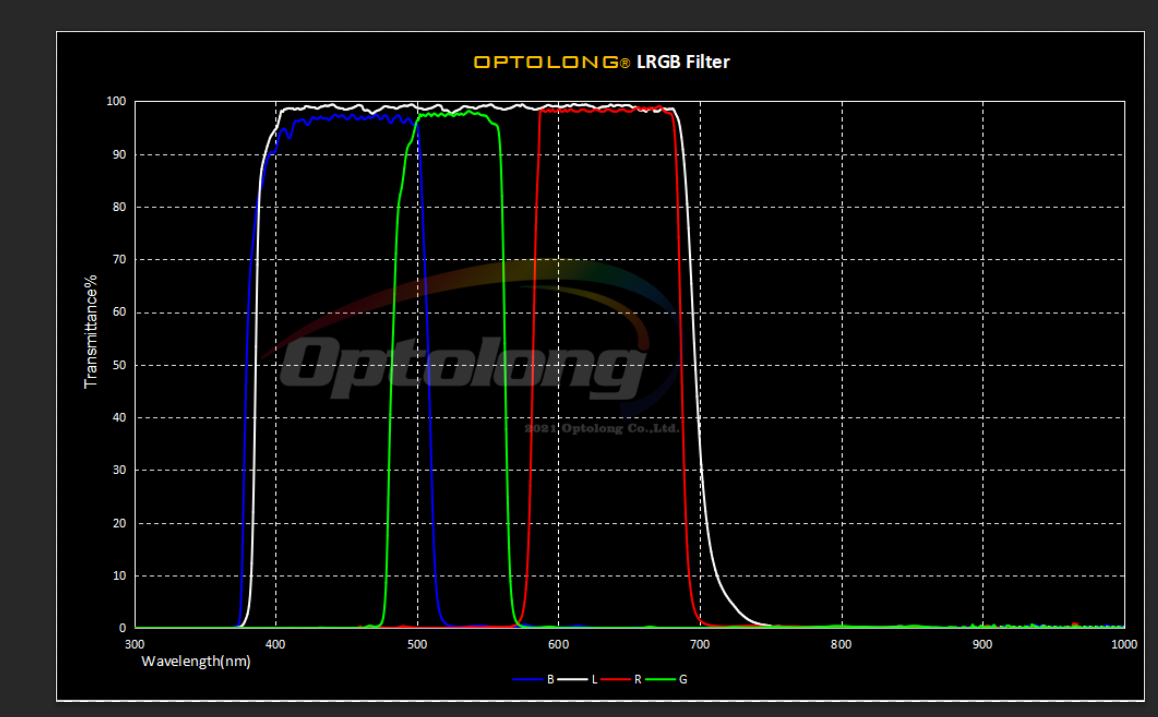 ※This curve is only for reference, and is not used as the final product data.
How to read the chart?
▲The horizontal axis is the Wavelength in Nanometers(nm).
▲The vertical axis is transmission in %.
▲The WHITE line shows the transmission of the L-CCD filter. R-CCD filter line is shown in RED. G-CCD filter line is shown in GREEN. And the B-CCD link is shown in BLUE.